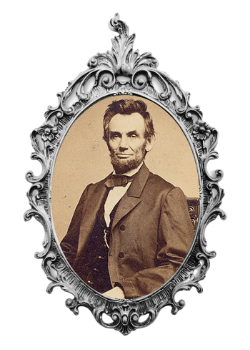 War Between The States specializes in Civil War Autographs, Bonds, Books, Currency, Documents, Newspapers, Philatelic Items, Portraits and Historical Art, Photography, Presidential Related Material, Soldier Letters, Veterans Items, and much other rare Ephemera and Historical Memorabilia. We have items that are suitable for the beginner collector, as well as for the advanced collector and for museums.
War Between The States is one of America's premier sources for Civil War memorabilia with a superb reputation for authenticity, customer service, and excellent quality material.
Len Rosa, the proprietor, is celebrating his 62nd year as a collector, and his 45th year as a seller of excellent quality Civil War era antiques and historical collectibles. Mr. Rosa is a member of The Center For Civil War Photography, The Daguerreian Society, Civil War Dealers and Collectors Association, Ephemera Society of America, Manuscript Society, Universal Autograph Collectors Club, The Company of Military Historians, Civil War Preservation Trust, the Gettysburg Foundation, The Surratt Society, and The Central Virginia Battlefields Trust. He has edited and contributed to several books related to the Civil War era and is well known as an expert in his field.